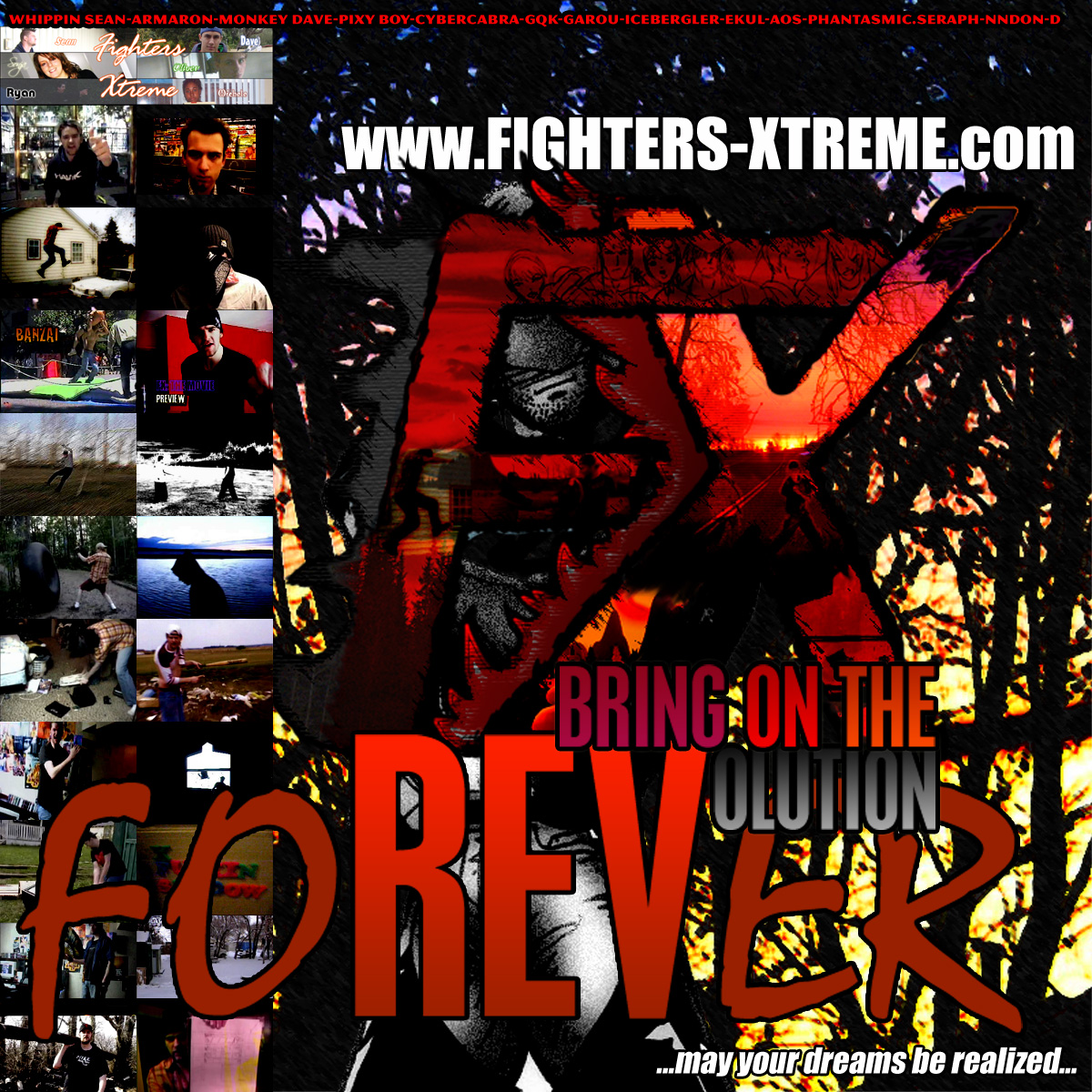 FightersXtreme.com is mine again after 10 fucking years…
Without going too much into the history of FX itself, a long time ago, in a small town not that far away from Edmonton, Alberta, Canada… a young, adventurous, dangerous, and amazing man by the name of Whippin Sean was teetering on the brink of self-discovery without ever knowing it, that, and he looked up to his older brother, NNDon who created and ran one of the biggest Nintendo fan pages at the time, Nintendo Nation.
With his own unrelenting passion for all things videogames, though particularly the fighting genre, Sean set out to create his own website, with his bro's help of course, to combat and make better what was already out there at the time, be it Fighters.net or Gouki's Page of Whatever (this dates me to late 90's era internet and up to the year 2000, the more you know…).  Sean knew that anybody can make a website, even back then, and anybody can appear to be 'hardcore', but not just anyone could actually develop a website for fighting games that would later become a website for Tecmo fans as a new haven, then become a bigger video game and other geek-like culture things related, be it comic books, movies, and… porn.
The site grew, and grew, and grew and eventually lost all it's steam in 2004 when the main servers hosting it went offline, for lack of a better explanation, though that was half of the real reason.  Regardless, Sean always left the FX Forums online since 2001, over 10 years!  He would later bring back FX as a quick update site only, changed layouts 3 times or so, and now has a long-term layout and system in place here, today.  What some of you do not know, or may not remember, is that FX was always under different domain names, be it Chasingradium.com/FX or what it might be more recognized as today, fighters-xtreme.com
This always bothers Sean, as he always thought that most people might not think that FX was really official, because fightersxtreme.com was never used.  It was never used because the company Sean and his brother registered the domain with went under, so to speak, and the domain name was literally forever 'parked' as they put it many years ago.  Attempts to get it back were always epic fails.  Yet, the registered name was always his brother and there old address, it's been that way for over 10 years now because it was 'parked', again, that means… well, fuck it… too big of a mess to explain, but now… all these years later, Whippin Sean checked for it's availability, like he does every 2 times a year or so in hopes, and mother fucker… there it was.  Here it is.  Believe.  This is.. FX… the REAL FX?  Could it be?  Do we have the REAL FX returning in the most complete form yet?
Stay tuned… FX is FOREVER!  FX is about doing things your way, never giving up, and fucking shit up, with style and class, if need be…
Whip Whip
About Author
Comments
comments